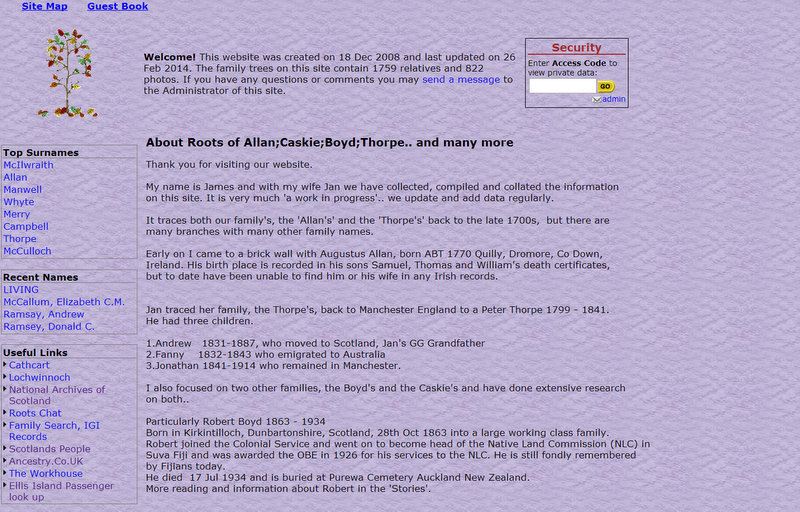 Have been a Tribalpages user for almost six years. I started with a free site, which is a great idea as you can decide if it's for you or not.. I liked it so much I soon upgraded to the deluxe site.
I particularly like being able to save and download the Gedom file, which means I've always got an up to date copy which can also be used on other web sites or software. It's a great way of backing up, albeit without images ..
Long term you can never trust a web site for your work.. IMO it must be backed up in as many ways you can think of, other sites, DVD, computer software, etc.. and of course, for future generations with a hard copy..
I like being able to customise the front/home page.. it's as easy or complex as you want to make it.
It's very user friendly and intuitive..
What's not to like ?
The Cost of the DVD of your site from TribalPages.. I think it is way too expensive.. I would love to be able to download and burn my own.. but that's not technically possible, nor is TP likely...
(Read the full review)