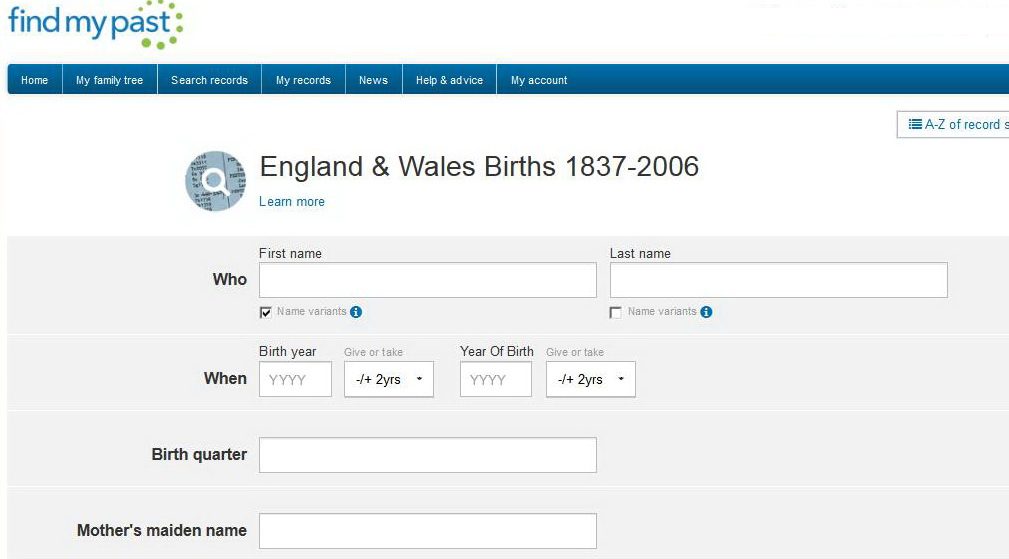 Findmypast (FMP) recently changed their website from one that was very intuitive, and easy to use and read, to one that is approaching unusable.
The fundamental mistake that FMP made was not running the new site in parallel with the old site whilst they ironed out the problems.
This has caused a huge uproar from many of its users and a great loss of trust in the company.
The layout of the webpages is extremely poor with large data entry and data display boxes with only small font text inside them. This means that any page you look at is very spaced out and spreads over many screen pages. You will find that you will soon suffer from RSI (Repetitive Strain Injury) from all the scrolling up and down you have to do.
It is the sort of design style you would expect to find in the Ladybird series of infant reading books. I'm not joking!
The data entry fields are often wrongly or confusingly named and sometimes even don't have a title. As an example, the current search form for England Births has two fields for the year. One is titled 'Birth Year' and the other is titled 'Year of Birth'. I have yet...
(Read the full review)